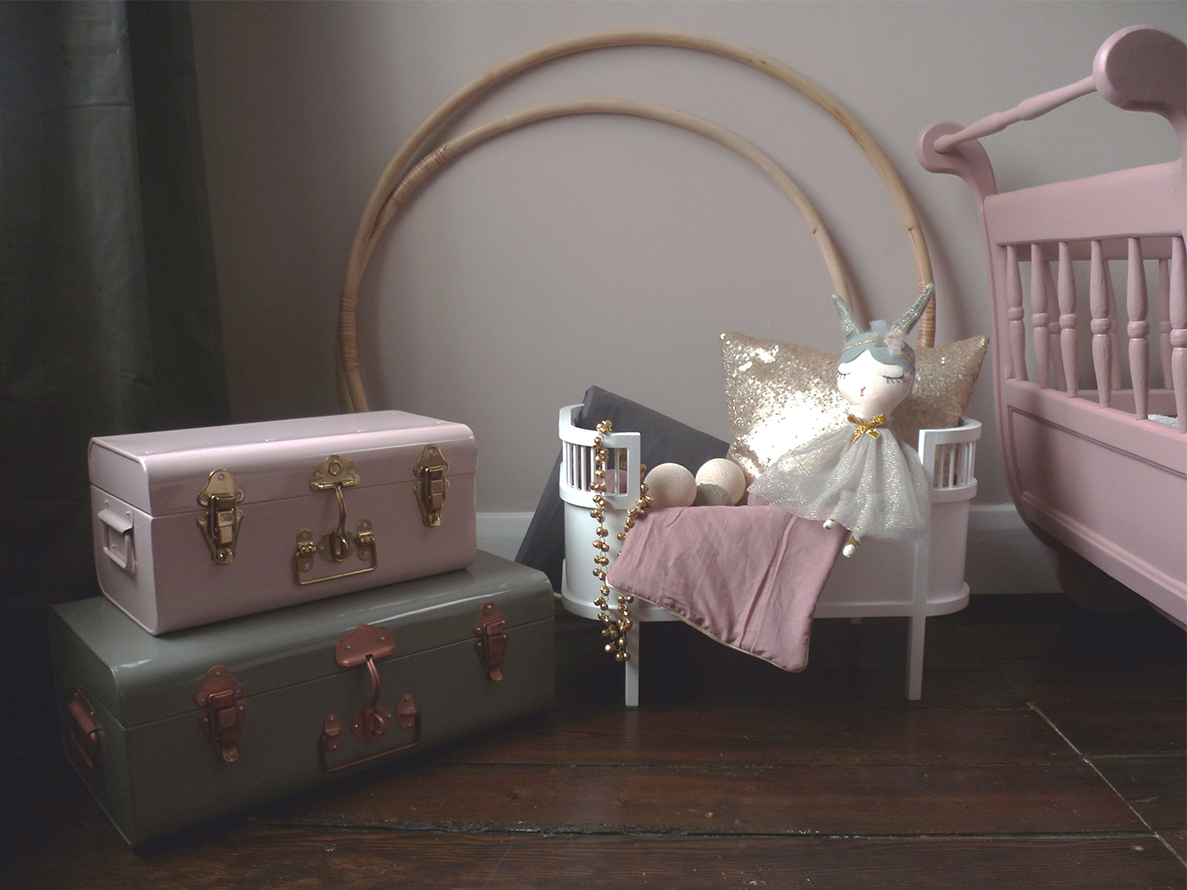 Only two weeks left before the end of the challenge! Things are getting really serious...
Plus que deux semaines avant la fin du challenge ! Les choses deviennent vraiment sérieuses...
The more I think of the things left to do the more I am getting nervous! But just in case you didn't follow this crazy challenge since the beginning and you don't know what the One Room Challenge and the One Room Challenge Guest Participants are, you can catch up and read the three previous posts right here, here and here.
Well... let's talk about the progress of this project nursery. The least I can say is that things are going slowly but surely. This week I was supposed to do all the sewing but I only started yesterday which just gave me enough time to make the curtains and the sequin cushion you can see on the picture above. So the "To Saw" list is still long! As I have to do the bedding for the vintage cot, more cushion covers, the blinds... But well, let's talk about positive things instead before I get even more nervous thinking of what I still have to do!
Plus je pense aux choses qu'il me reste à faire et plus je deviens nerveuse ! Mais, juste au cas où vous n'auriez pas suivi ce challenge fou depuis le début et que vous ne savez pas ce que le One Room Challenge et le One Room Challenge Guest Participants sont vous pouvez rattraper le retard et lire les trois précédents posts juste ici, ici et ici.
Et bien... parlons de l'avancement de ce projet chambre de bébé. Le moins que l'on puisse dire est que les choses avance doucement mais surement. Cette semaine, j'étais supposée faire toute la couture mais je n'ai commencé qu'hier ce qui ne m'a laissé le temps de faire que les rideaux et le coussin à sequins que vous pouvez voir juste au-dessus. Alors la liste "A coudre" est encore bien longue ! Puisque je dois faire la parure de lit pour le lit bébé vintage, d'autres housses de coussins, les stores... Mais bon, parlons plutôt des choses positives avant que je ne devienne encore plus nerveuse en pensant à ce qu'il me reste à faire !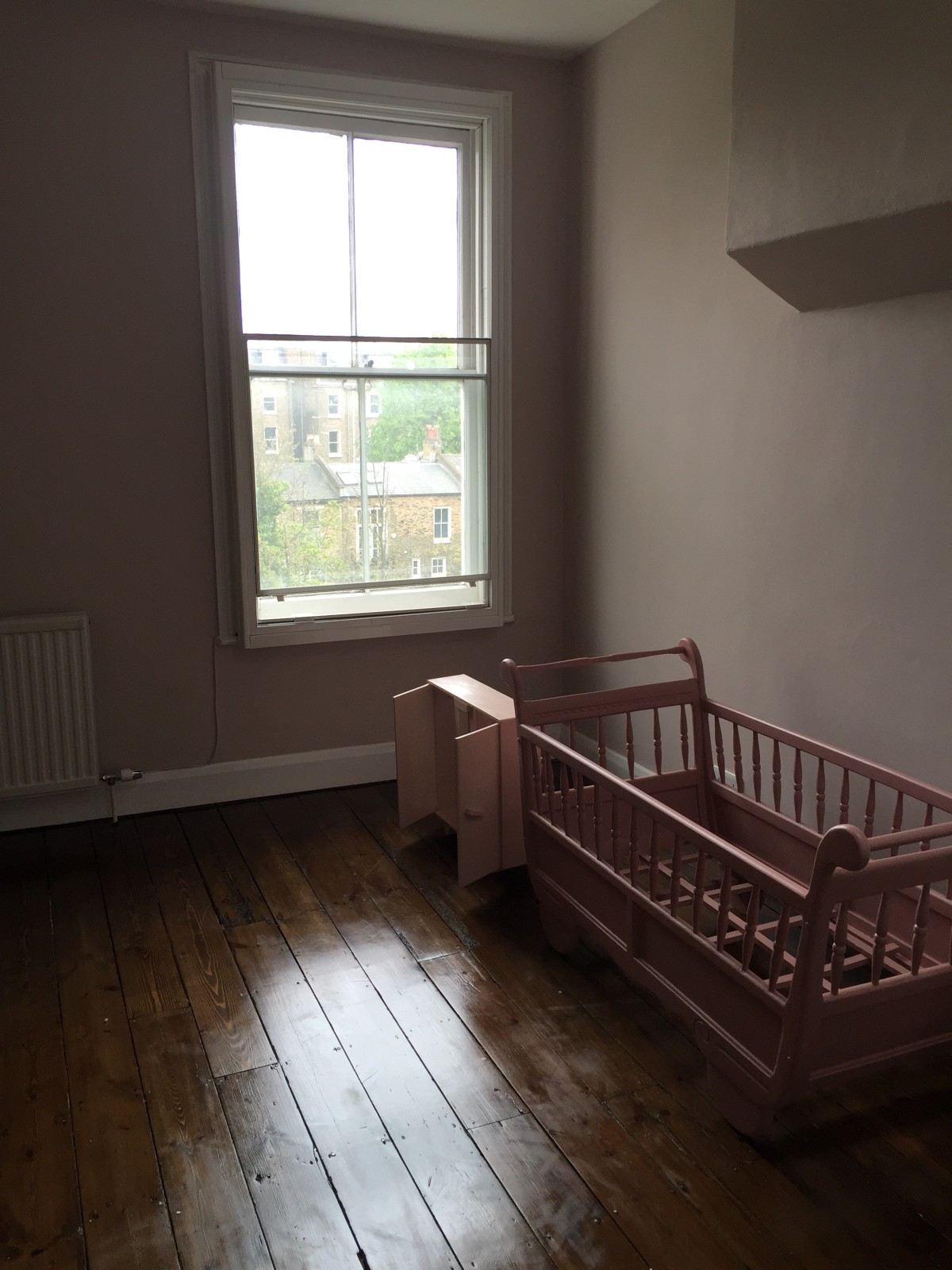 The great news is that I can officially say that the painting is over! No more walls or furniture to paint! Everything is done which means that all the plastic protection sheets are gone and the room finally begins to look like a bedroom. It took me hours to clean the wooden floors and polish it but it was well worth it!
La bonne nouvelle est que je peux officiellement dire que la peinture est terminée ! Plus de murs ou de meubles à peindre ! Tout est fait ce qui signifie que les bâches de protection en plastique ont disparu et que la pièce commence enfin à ressembler à une chambre. Cela m'a pris des heures pour nettoyer le parque en bois et le cirer mais cela en valait vraiment la peine !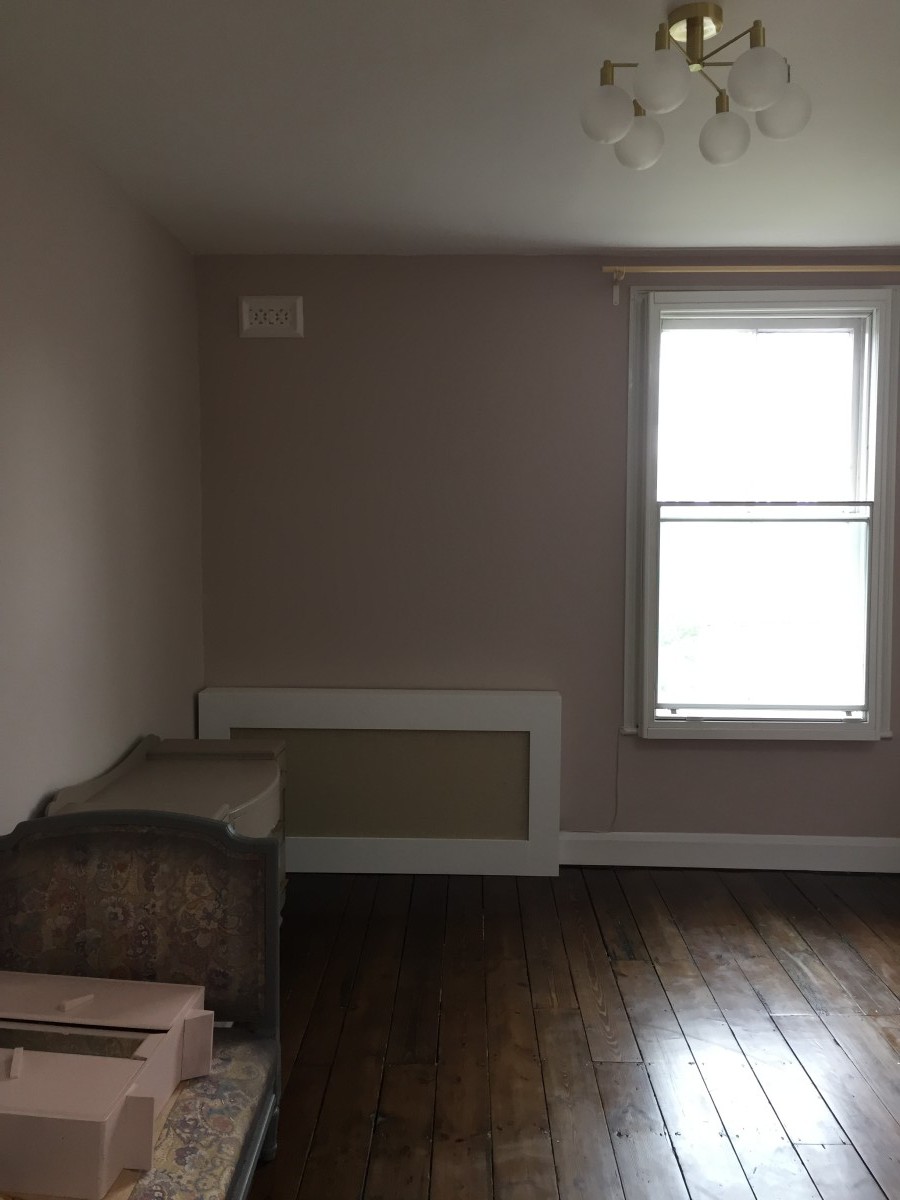 As you can see the ceiling light is now on. I also put the curtain rod and the radiator cover is in place which made a huge difference. It may sound weird, but even though I didn't achieve a lot this week I am still so happy because I can finally see the changes in the bedroom taking effect and everything is slowly beginning to come together.
Comme vous pouvez le voir le lustre est maintenant accroché. J'ai aussi mis la tringle à rideaux et le cache-radiateur est en place ce qui fait une énorme différence. Cela peut sembler étrange mais même si je n'ai pas accomplit grand chose cette semaine je suis tout de même contente car je peux enfin à voir les changements dans la chambre et les choses commencent doucement à prendre forme.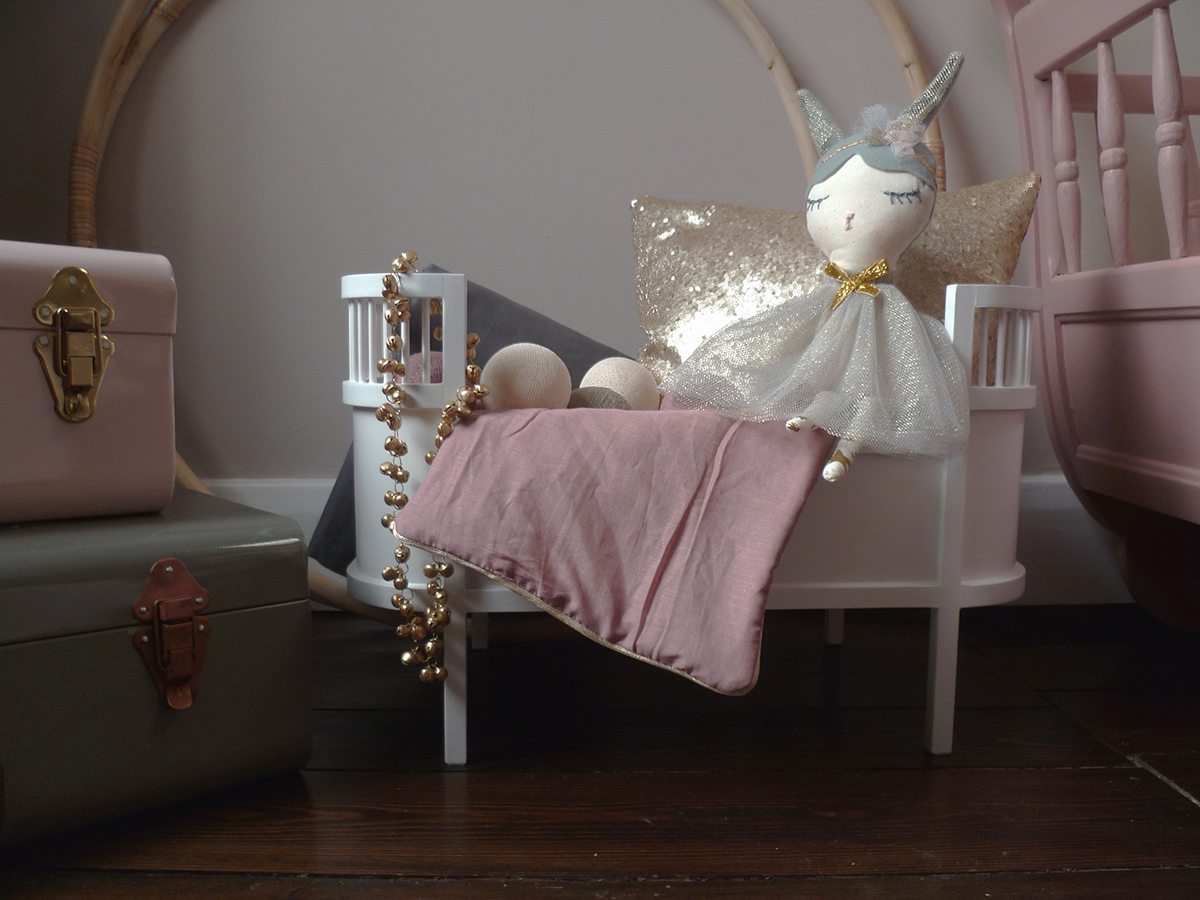 Another positive note, I received more lovely decorative items this week and each package made my day! You can see some of them on the picture and my fave is definitely this gorgeous handmade doll.
Une autre note positive, j'ai reçu encore plus de jolis objets de décoration cette semaine et chacun de ces colis a égayé mes journées ! Vous pouvez en voir quelques uns sur la photo juste au-dessus et mon préféré c'est cette magnifique poupée faite main.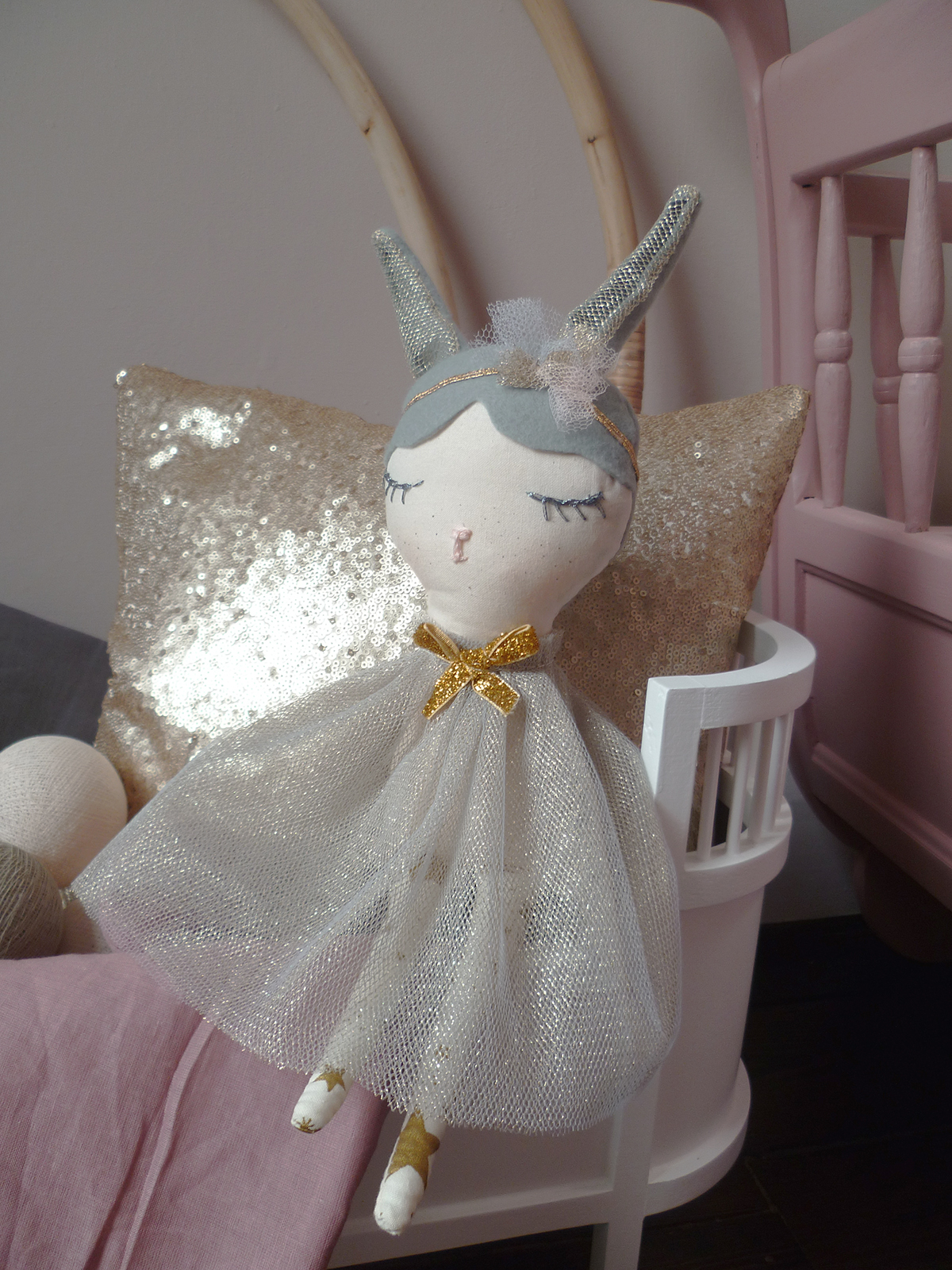 Isn't she beautiful? Her name is Valentina and I bought her on Etsy from this shop.
N'est-elle pas jolie ? Son nom est Valentina et je l'ai achetée sur Etsy dans cette boutique.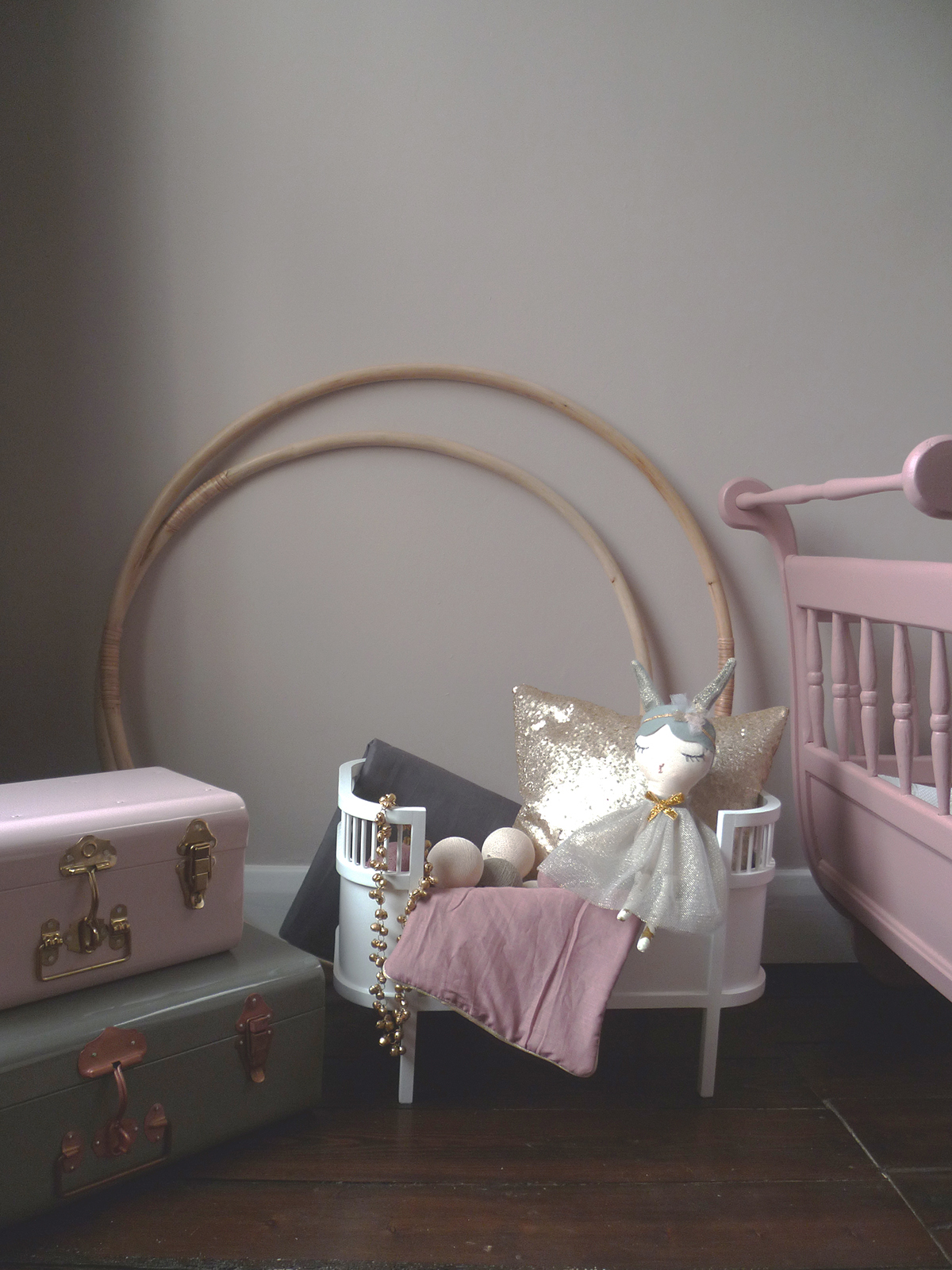 Well, that's it for today with that pretty quick post! I have to leave my laptop for my sewing machine and try to finish everything before the weekend so after that I can start all my DIY projects for the nursery. Now don't forget to have a look at the other projects of the ORC and the ORC Guest Participants right here. To be continued next week for the fifth part of this 6 weeks challenge...
XO
Et bien, ce sera tout pour aujourd'hui avec cet article plutôt rapide ! Je dois quitter mon ordinateur pour ma machine à coudre et essayer de tout finir avant le week-end pour pouvoir après m'attaquer à mes projets DIY pour la chambre de bébé. Maintenant n'oubliez pas de jeter un coup d'oeil aux autre projets de l'ORC et de l'ORC Guest Participants juste ici. La suite la semaine prochaine pour la cinquième partie de ce défi de 6 semaines...
Biz